To assist you in your practice, the CSF provides ongoing advice articles for counsellors and the general public. In addition, you will find in this section CSF news, disciplinary decisions, radiations and press releases.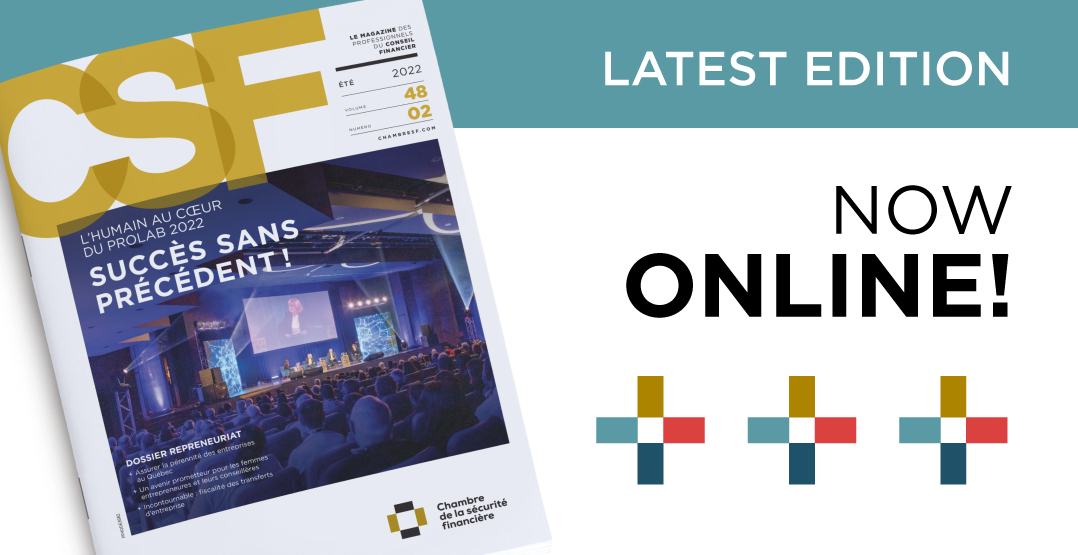 CSF Magazine: The latest edition is now online! (in French only)
Our main dossier, Transferring a business will give financial services advisors greater insight into the issues that arise when transferring a business, which will require them to have an in‑depth understanding of their clients' needs. Other topics covered include the increasingly prominent role of women entrepreneurs, the importance of planning several years in advance and questions around taxation.
Finance and millennials
Consultants are increasingly serving the millennial generation. Millennials have different attitudes, tastes and needs than previous generations. Getting to know them well helps to better serve them. (in French only)